Bluetooth sensor nodes
We designed a custom 4-layer PCB to minituarize the design. We use a powerful nRF52832 chip as the microcontroller and Bluetooth tranceiver. To improve the power consumption and data rate, we use the uVision IDE from ARM. Alterntively, Arduino could be used on the microcontroller.

Mechanical enclosure
The enclosure was printed using Form 2 SLA printer. We used SLA, as the feature size were too small for an FDM printer.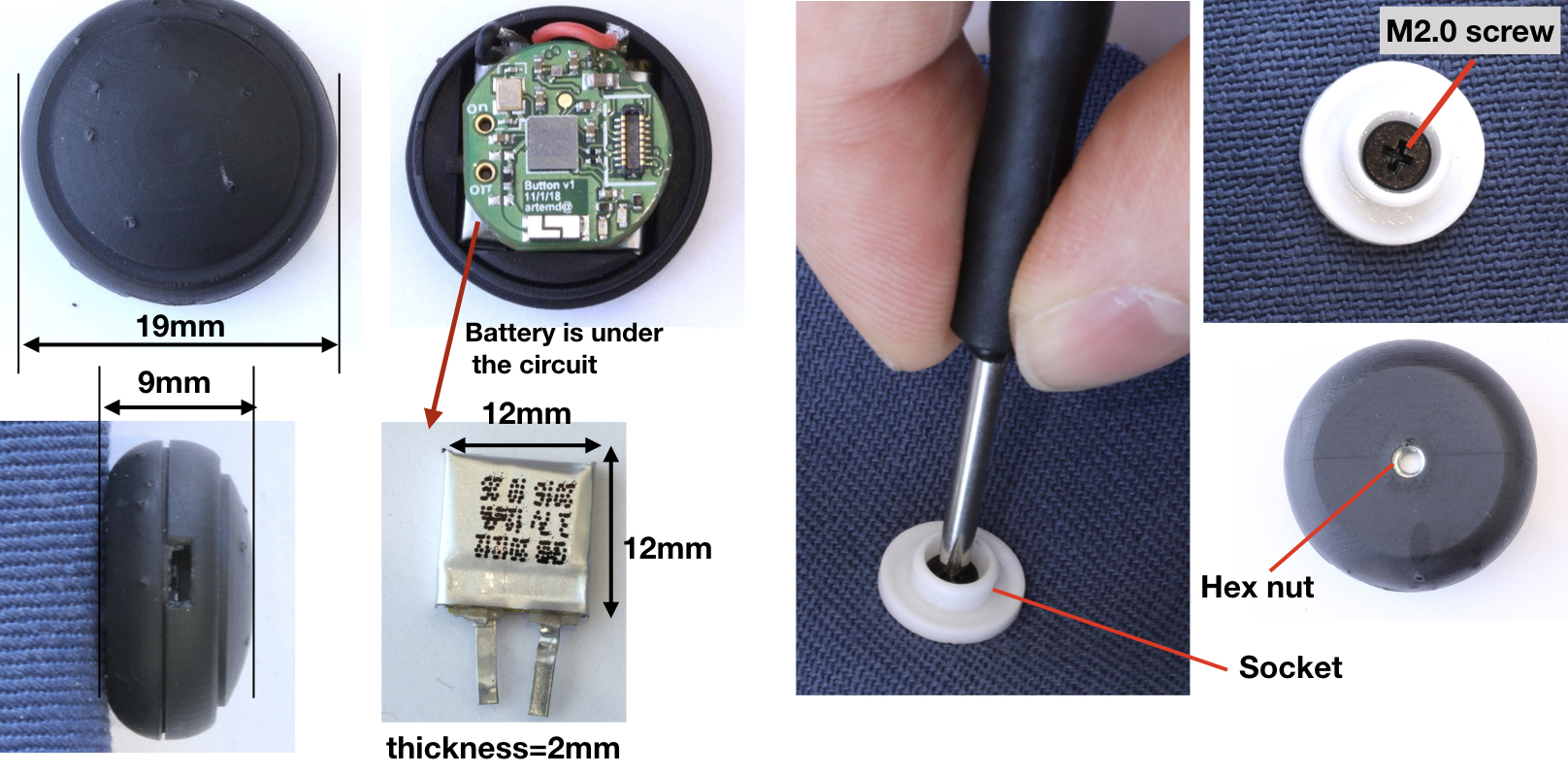 Attachment to fabric
SensorSnaps are attached to the off-the-shelf snaps with a screw. This allows for a quick and removable connection. We tested with the innexpensive plastic snaps kit, found on Amazon, such as this one.